KUCHING: SK Matang Jaya's (SKMJ) recycling programme, took another significant step forward recently with the organising of its annual Recycling Awareness Day event jointly organised by Trienekens (Sarawak) Sdn. Bhd. and Padawan Municipal Council (MPP) with the great support from its students and teachers.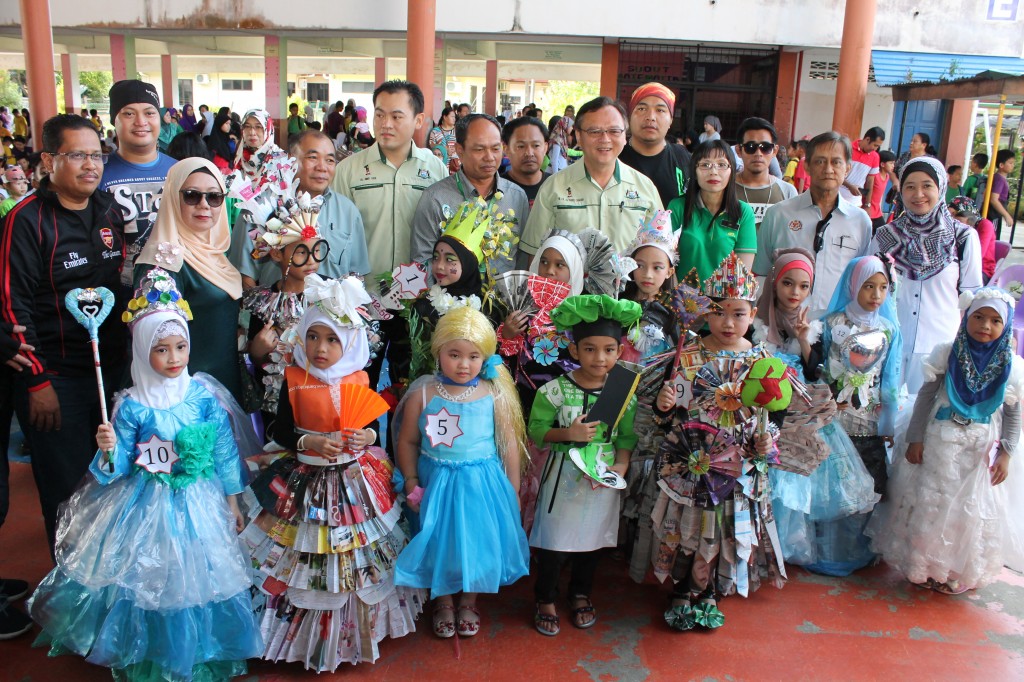 Graced by MPP Chairman YB Cr. Lo Khere Chiang and Trienekens Division Manager for Environment R&D, Dayang Sherrynazra bt Awang Sharkawi, the event was part of a long-term solid waste segregation education programme introduced in the school by the two parties five years ago.
MPP and Trienekens started the project to introduce the 3R (Reduce, Reuse, and Recycling) concept among the school children and inculcate the habit and practice of separating solid waste at source within the school compound.
As one of the project partner, Dayang Sherrynazra explained that the company strives to create learning opportunites for the younger generation to learn best practices in waste management, particularly, separation of waste which leads to positive behaviorial change.
"Through the joint programme, students learn about the impacts of improper disposal of waste and one of the ways to improve is to segregate the wastes. A fixed collection schedule is set by the school, alongside other environmental education activities, allowing the recycling programme to progress and become an integral part of the school's waste management system," said Dayang. "To date, we have collected about 1,500kg of recyclables and two more collection was scheduled before the year ends. Teachers have indicated that the school experienced positive changes in behaviours of the students and even parents," she added.
Dayang further explained that the programme's success and sustainability can be attributed to the school's strong and consistent commitment in improving the way they manage their waste. Another contributing factor is having the understanding that recycling is not driven by money but due to the dire need to act proactively to preserve depleting natural resources and ensuring environmental sustainability as well as cleanliness through education.
Dayang congratulated the teachers, students, parents and project's taskforce committee for their commitment throughout the year-long implementation process.
In addition to the waste separation practices and scheduled collection of recyclables, Trienekens also organised additional environment-themed educational activities at the school such as awareness talks, Amazing Green Race game, inter-class most collected recyclables contest, colouring, poster design and eco-fashion competitions as well as other green initiatives for the school. Winners of the competitions received their prizes at the event.
Present at the ceremony as well were the School's Headmaster, Sharkawi bin Annuar, Senior Assistant, Ho Young Jing, Trienekens CSR Manager, Janet Balong, Trienekens Communication Executive, Anthea Lee and MPP Task Force Committee for School Recycling Chairman, Cr. Jimmy Chen.