Kuching – SK Siburan Batu recently concluded its recycling programme during a half-day event organised jointly with Trienekens (Sarawak) Sdn. Bhd. with support from the Serian District Council (SDC). The programme's objective was to introduce the 3R (Reduce, Reuse, Recycle) concept and promote the habit and best practice of separating solid waste at source, starting with young primary school students.
Speaking at the event, SDC's Assistant Secretary, Mahathir bin Zaafar said the council is supportive of the programme as it helps to spread environmental awareness among school children and parents.
"In the long run, improved awareness and habits can lead to better management of solid waste and maintenance of the surrounding environment," said Mahathir. "The council is also able to keep the maintenance cost under control while ensuring the environment remains clean and healthy for the benefit of the community. We hope the programme can be extended to other schools in the district to raise greater awareness among the younger generation."
Trienekens' Department Manager for CSR, Janet J. Balong congratulated the teachers and students for completing the recycling programme with commendable success and results this year.
"Climate change and environmental pollution is a growing issue around the world and it is heartening to see that there are groups including the students and teachers of SK Siburan Batu taking the initiatives, in small and big ways, to separate and recycle their waste to create a better environment," said Janet. "We encourage all students to share their recycling knowledge and experiences in school and practice it at home as well as in their neighbourhood."
This year, the school has successfully separated and recycled about 2750kg of solid waste. In addition to the inter-class recycling competition, the students also took part in other environment-themed educational activities such as awareness talks, competitions such as eco-fashion, making new out of old, colouring and poster drawing competition. All contest winners took home exciting prizes.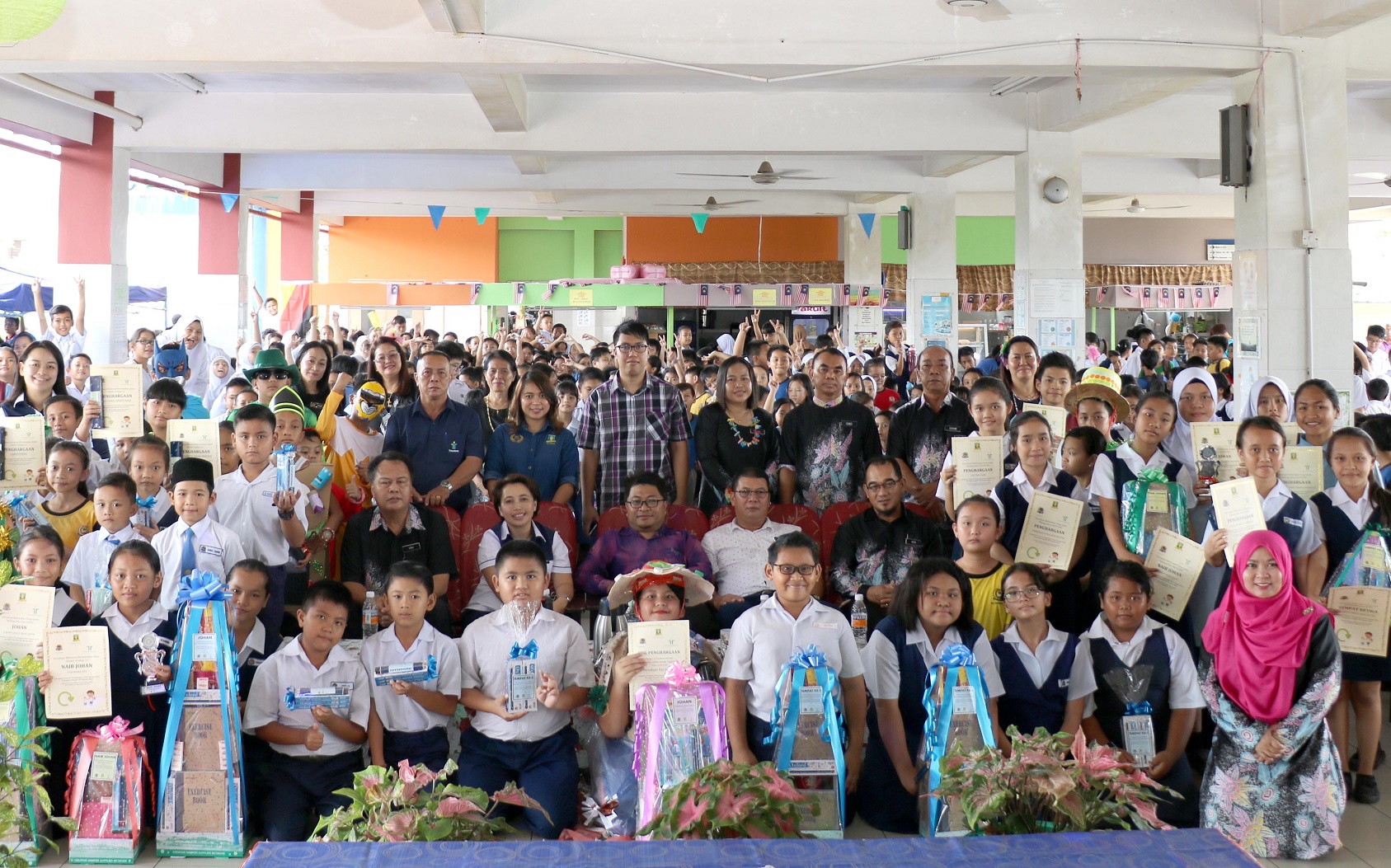 (seated from left) Headmaster Vinu ak Batu, Trienekens' Department Manager for CSR Janet J. Balong, SDC's Assistant Secretary Mahathir bin Zaafar, PIBG Chairman Zainuddin bin Morshidi and Senior Assistant Sepri @ Sapri bin Anis taking a group photo with students and teachers.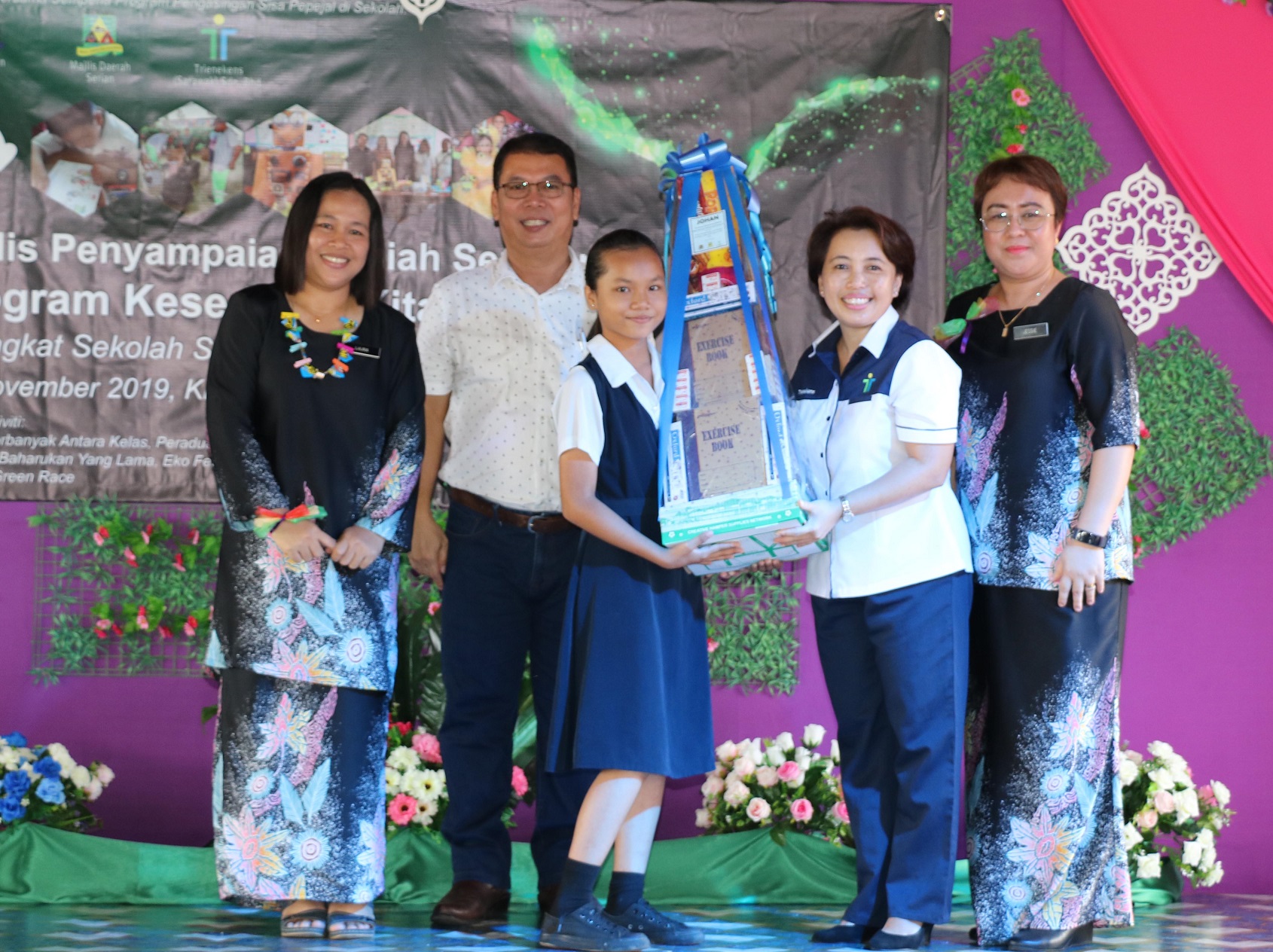 A class representative and teachers receiving a top prize for inter-class most collected recyclables competition from Trienekens' Department Manager for CSR Janet J. Balong and PIBG Chairman Zainuddin.