Kuching – SK Matang Jaya's annual recycling programme was concluded with great success recently with a prize giving ceremony graced by Padawan Municipal Council (MPP)'s Deputy Chairman Cr. Dato' Ahmad Dato' Sri Ibrahim.  The school is the first school under the council's jurisdiction to launch the joint solid waste segregation programme by MPP and Trienekens (Sarawak) Sdn. Bhd. 
In his speech, Dato Ahmad explained that waste management continues to be an important agenda in the council's meetings and it will carry on to raise awareness about the issue.
"Due to the growing population and economic growth, the general waste volumes also escalate in tandem. We need to continuously look into the ways how we can achieve a satisfactory level of cleanliness including higher recycling rate," said Dato' Ahmad. "Attitudes and habits need to change starting from young and our children must be encouraged to start recycling at home and schools. I urge all parents and residents to be actively involved in any cleanliness and recycling programmes in their neighbourhood so that we can mutually benefit from clean and healthy environment." 
Trienekens' Chief Operating Officer (COO) Alice Lee said that this year the school's commitment in ensuring the sustainability of the environment through waste separation and recycling is exemplary.
"Since we started this programme with MPP seven years ago, the students and teachers have been very committed in recycling initiatives," said Lee. "The feedbacks we received have been encouraging as parents are also taking part in the programme. We are pleased to have worked together with the Council and the school, which has demonstrated an exemplary commitment in making recycling part of their learning process," added Lee.
In addition to the waste separation practices, Trienekens also organised scheduled collection services supplemented with additional environment-themed educational activities such as awareness talk, Amazing Green Race game, inter-class most collected recyclables contest, colouring, poster design and eco-fashion competitions as well as other green initiatives for the school.
At the event, Deputy Chairman Dato' Ahmad and Lee handed over some prizes to contest winners. Present as well were Headmaster Mohd Suip bin Mohd Suut, MPP councillors and senior officers from MPP and Trienekens.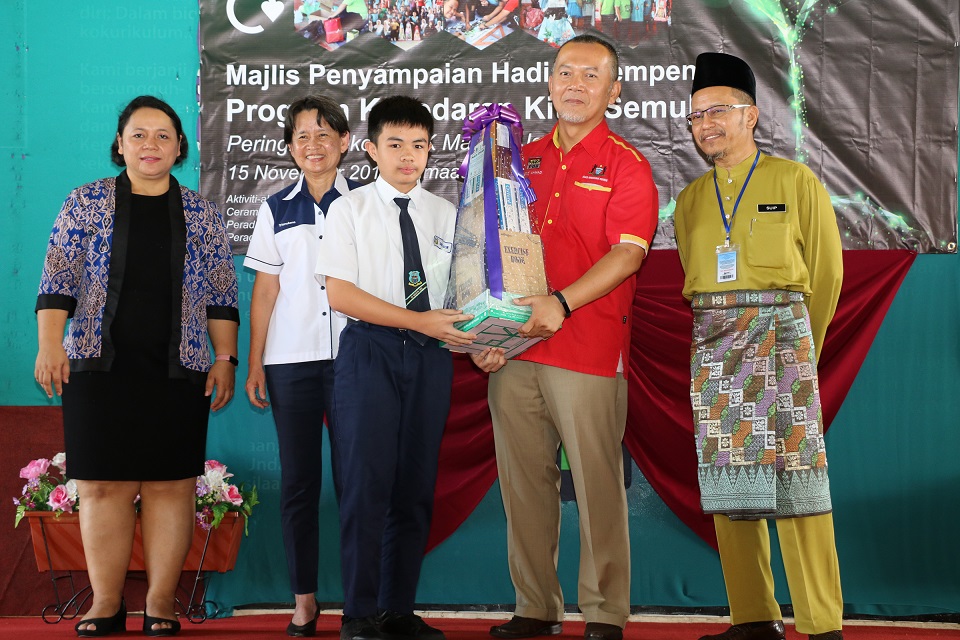 MPP's Deputy Chairman Dato' Ahmad presenting a prize to a class representative as Trienekens' COO Alice Lee and Headmaster Encik Mohd Suip look on. Extreme left is Senior Assistant Puan Mah.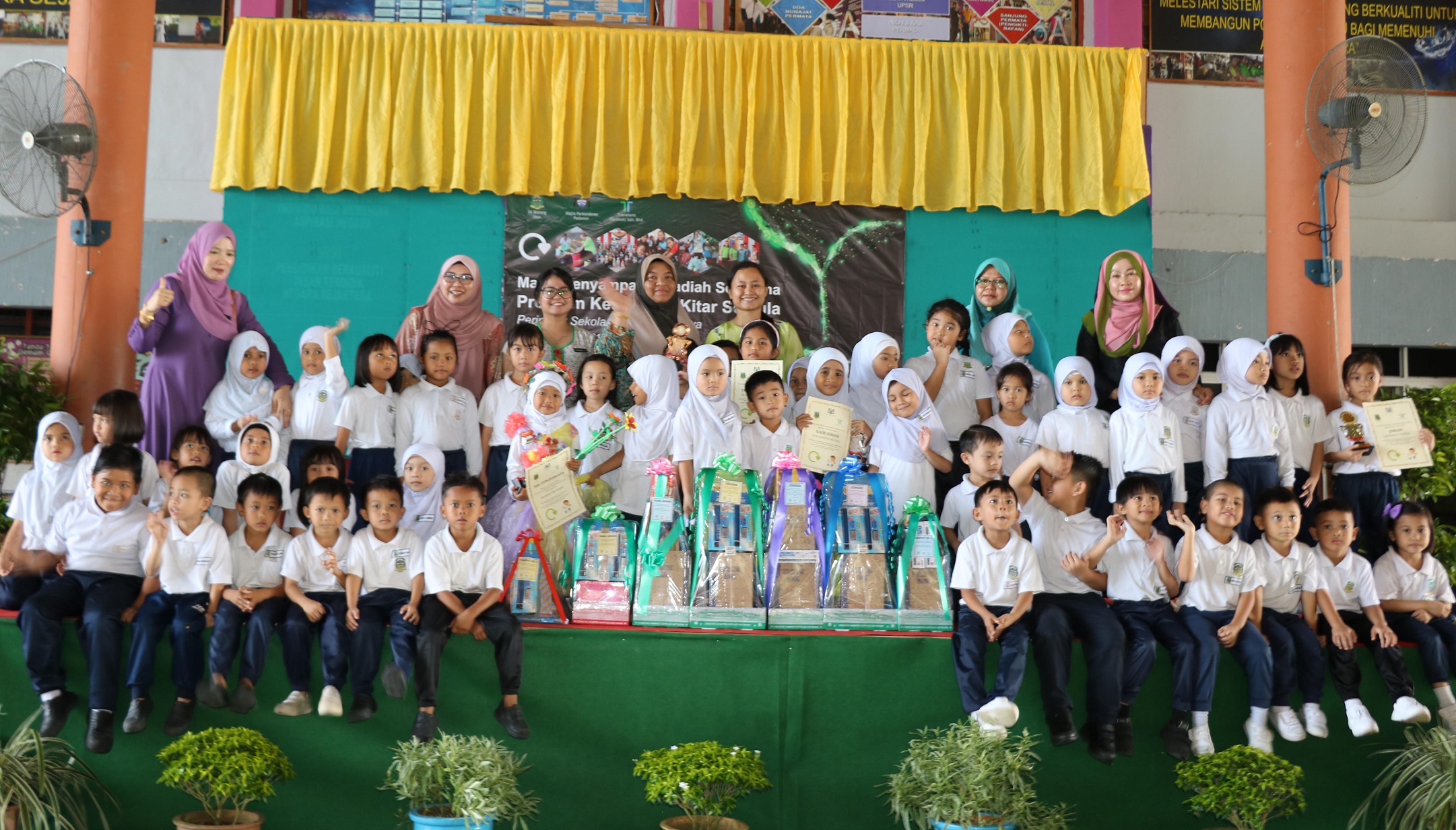 SK Matang Jaya's pre-school students and teachers taking a group photo after the ceremony. The students took part in the colouring and most collected recyclables competitions.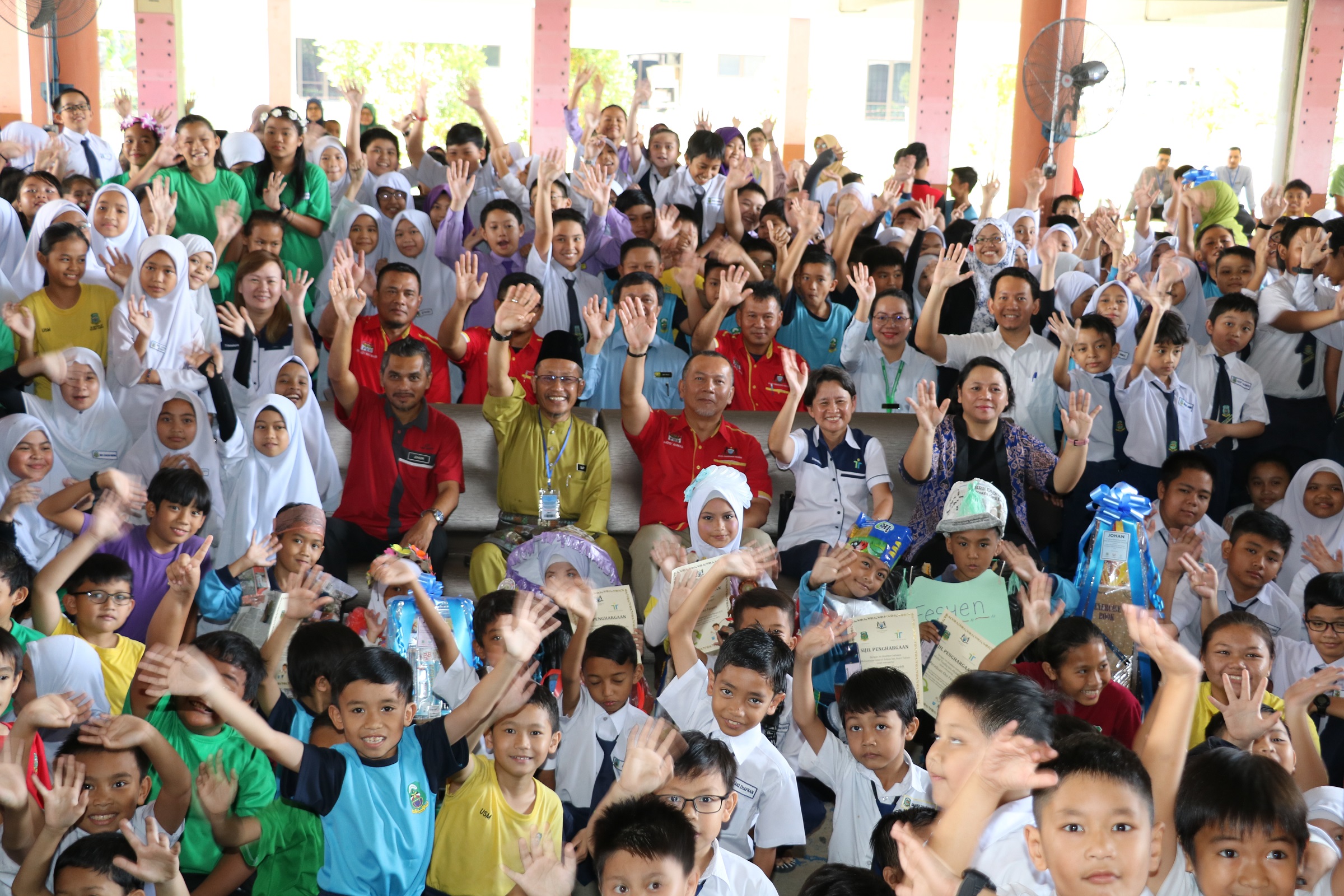 MPP's Deputy Chairman Dato' Ahmad (seated 3rd left), Trienekens' COO Alice Lee (2nd right) and Headmaster En. Mohd Suip (2nd left) with students and teachers at the end of the ceremony.