KUCHING: About 100 students and teachers of SK Taba Sait recently took part in its third Recycling Awareness Day event, which was jointly carried out by the Padawan Municipal Council (MPP) and Trienekens (Sarawak) Sdn Bhd. Held at the Bengoh Resettlement Scheme (BRS), the event is a culmination of a year-long environmental education programme which focuses on raising awareness on the proper waste management and best recycling practices.
Speaking at the event, MPP's Deputy Chairman, Cr. Dato' Ahmad bin Dato' Ibrahim explained that waste management takes high priority on the Council's agenda and the Council will continue to raise awareness about the issue. "With the growing population and developments, the generation of waste also increases," said Dato' Ahmad. "We have to maintain a satisfactory level of cleanliness and also improve our recycling rate. Minds and habits need to change starting from adults while our children are taught and encouraged to do the same at home and schools. I urge all parents and residents in the area to be actively involved in any cleanliness and recycling programmes in their neighbourhood so all can mutually benefit from a clean and healthy environment."    
Trienekens' Chief Operating Officer, Alice Lee commended the school for their dedication and commitment in carrying out the programme successfully for the third year since its introduction in 2017. "The students and teachers have done well in running the recycling programme at the school," said Lee. "We encourage the students to expand their recycling awareness beyond the school compounds and practice them at home as well as in their neighborhood. Separating and recycling waste correctly, refraining from littering and using the bins properly are easy small steps which can make a difference to our environment and natural resources."
The year-long programme engaged both students and staff to practice segregating their school waste from the point-of-generation supported by a fixed collection schedule carried out by Trienekens. SK Taba Sait is one of several schools under the Council's jurisdiction to adopt the recycling programme due its on-going commitment towards becoming a green school.
Trienekens and MPP also organised additional environment-themed educational activities such as the 'Wise Up to Waste' awareness talk, Amazing Green Race game, inter-class most collected recyclables contest; colouring, poster design and eco-fashion competitions as well as other green initiatives for the school.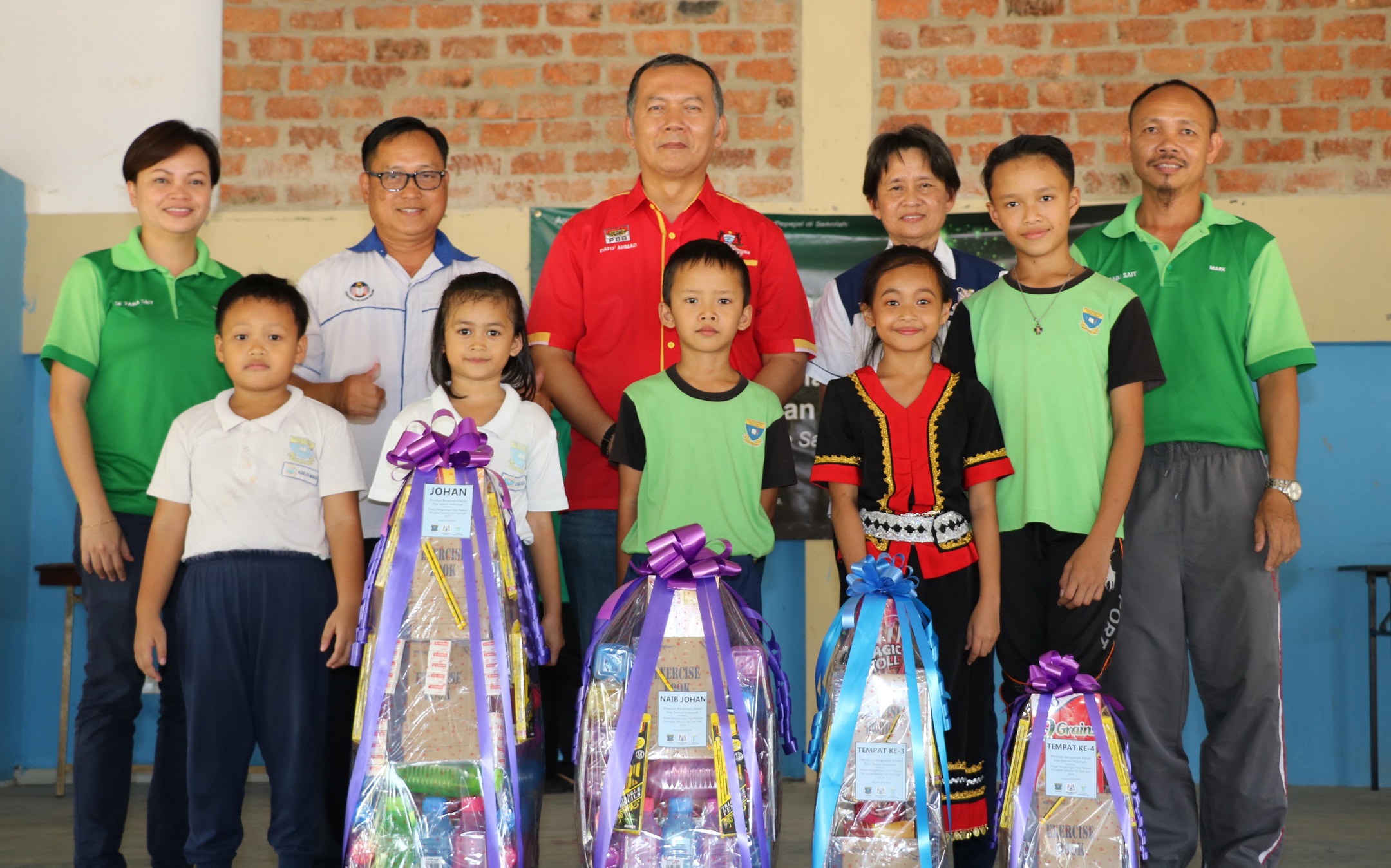 MPP's Deputy Chairman, Cr. Dato Ahmad, Trienekens' Chief Operating Officer, Alice Lee and SK Taba Sait's Headmaster George Silek with winners of the inter-class recycling competition together with their teachers.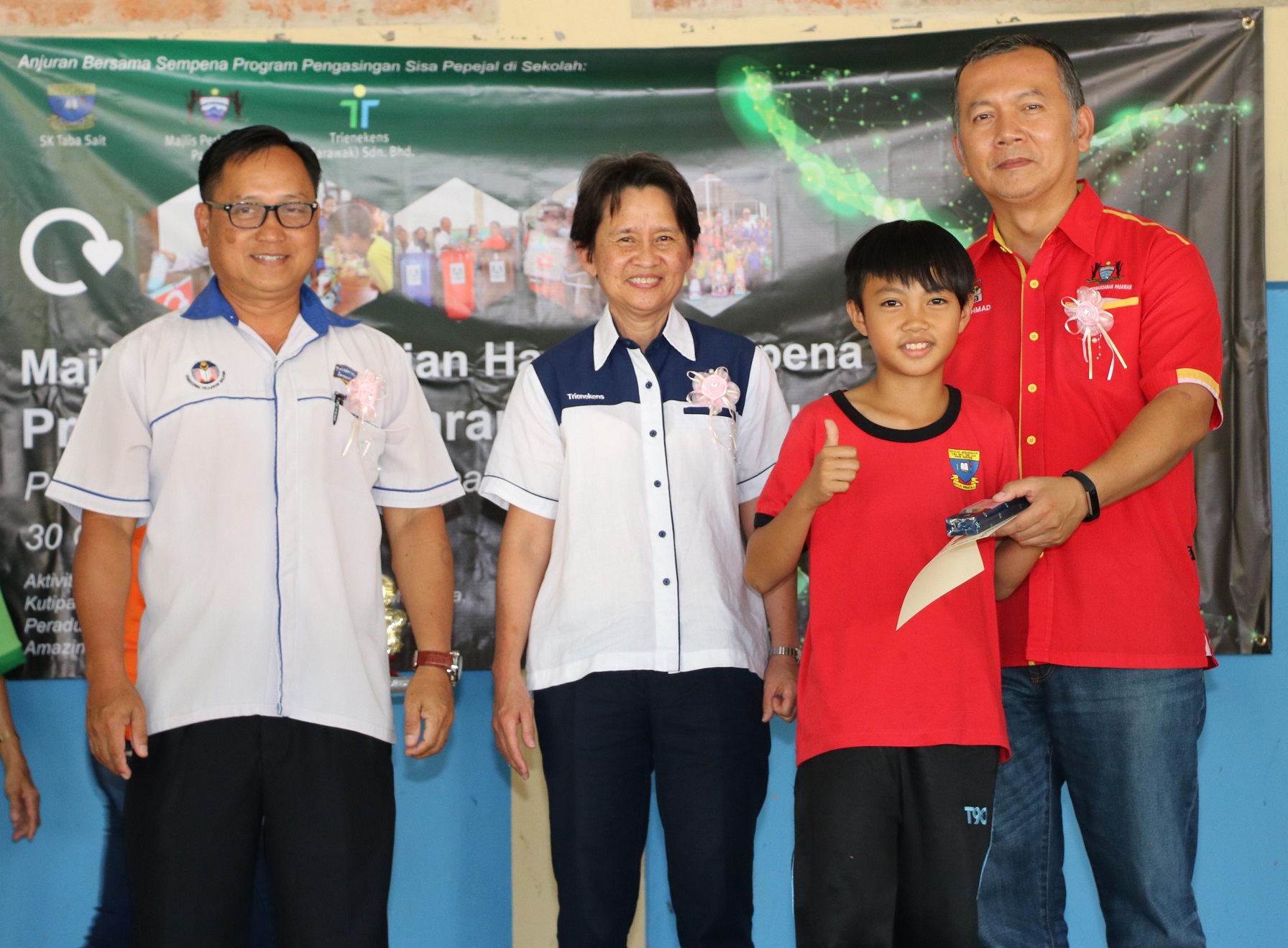 MPP's Deputy Chairman, Cr. Dato Ahmad (far right) presenting a prize and certificate to one of the contest winners as Trienekens' Chief Operating Officer, Alice Lee (centre) and SK  Taba Sait's Headmaster, George Silek look on.