The range of waste management services provided by Trienekens extends to consulting, planning, designing and project management as well as operating waste management facilities from landfills and incinerators to leachate wastewater treatment plants.
The Kuching Integrated Waste Management Park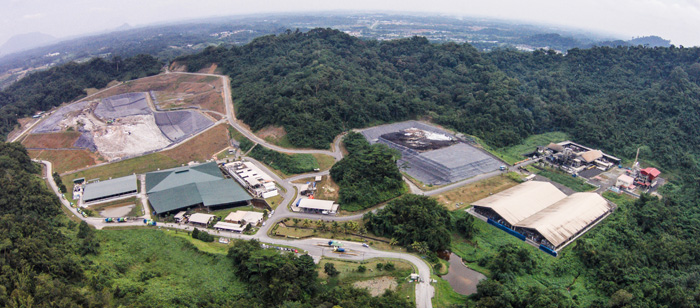 One of the core components of the Integrated Waste Management System in Sarawak is the Kuching Integrated Waste Management Park.
The first Integrated Waste Management Park in South East Asia, this state-of-the-art facility was designed to cater for both municipal waste and scheduled waste, including hazardous and pathological waste.
The careful selection of environmental protection equipment and disposal technologies of highest efficiency guarantees all of the facility components are in full compliance with both local and international safety and environmental standards.
Preservation of natural resources and immediate as well as long-term protection of the environment are the basis of operations at the Kuching Integrated Waste Management Park.