KUCHING: A solid waste segregation pilot project for schools introduced by Trienekens (Sarawak) Sdn Bhd was officially launched recently at SK Green Road, Kuching. The educational programme, supported by the school's Parents-Teachers Association (PTA) was officiated by the Kuching North City Hall Mayor, Datuk Haji Abang Abdul Wahap bin Abang Haji Julai.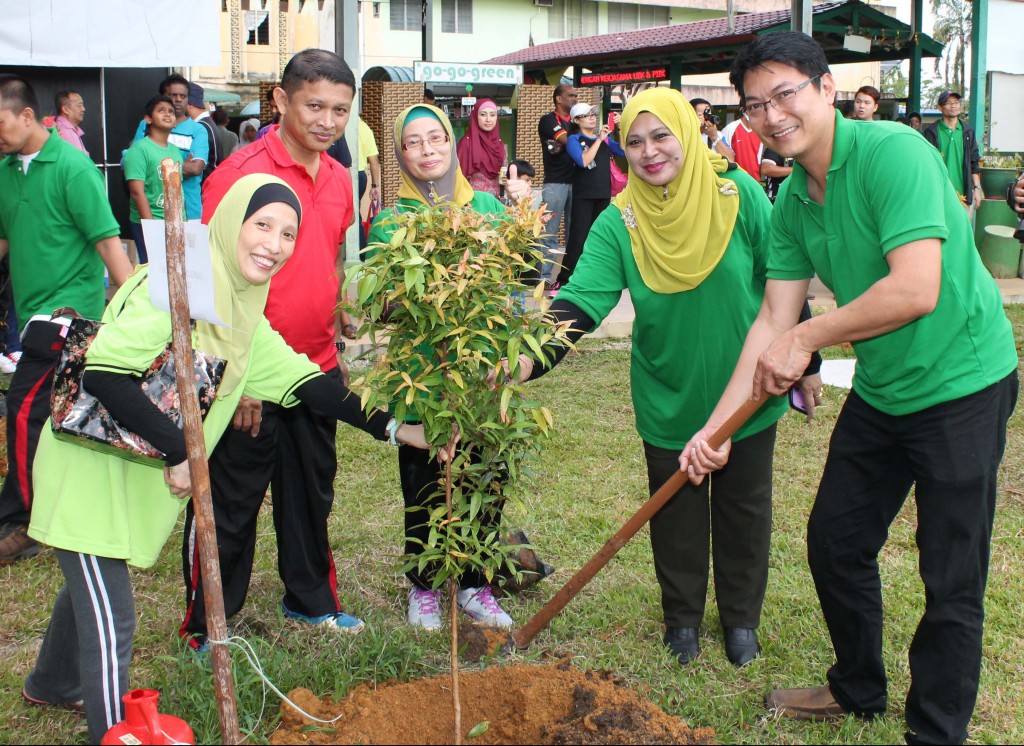 In his speech, Datuk Haji Abang Abdul Wahap stressed on the importance of conserving natural resources and maintaining the healthy well-being of the community through proper and responsible management of solid waste. This includes improved practice of recycling by separating waste at source and providing the younger generation with greater environmental awareness, knowledge and skills, enabling them to become future environmental stewards.
Trienekens, supported by SK Green Road and the City Council will be introducing the recycling programme with the aim to enhance the 5R (Reduce, Reuse, Recycle, Rethink and Repair) concept and promoting the habit and practice of separating solid waste at source, starting with young primary school students. This is also to help boost the recycling rate in country, which currently stands at about 5 percent a year, through consistent awareness and education programmes. The national target for recycling is set for 22 percent by the year 2020.
SK Green Road was the first school under the jurisdiction of DBKU to adopt Trienekens' recycling programme and it was selected due its on-going commitment towards becoming a 'green' school. The project engaged both students and staff to practice segregating their school waste from the point-of-generation, starting from their class rooms.
The launching ceremony was attended by 900 students, parents and teachers of SK Green Road, including 100 invited guests from various agencies. Also present at the event was the Headmaster of SK Green Road En. Awang Kassim bin Awang Hussin, PTA Chairman Cr. Dzulzalani bin Eden and Trienekens Senior Manager for Logistics and Services, Mr. Sarius Lee.