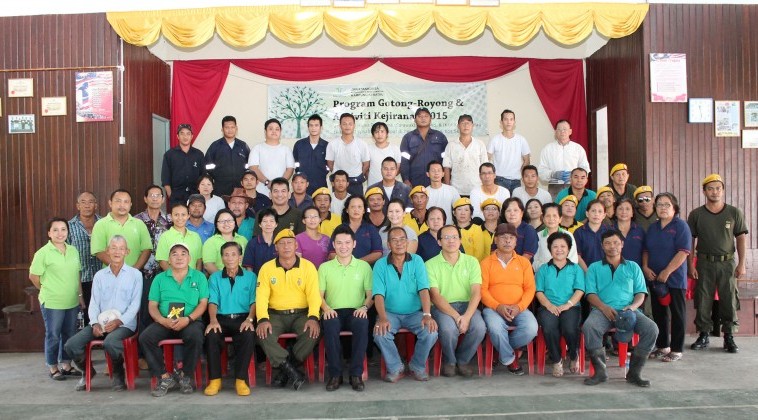 KUCHING: Trienekens (Sarawak) Sdn Bhd recently joined forces with the villagers of Kampung Seratau to carry out a joint 'gotong-royong' session at the village's community hall. The half-day affair saw the group working together; cleaning and executing repair works to further improve the amenities within and around the public hall.
In his welcoming address, Trienekens' General Manager of Treatment and Disposal, Simon Chow commended the close relationship between Trienekens and Kampung Seratau, adding his assurance that the company will continue to work with the community as a long-term effort to strengthen community ties, besides improving the village's public facilities through best practices of environmental and health protection. Chow also expressed his hope that with improved facilities, the community would strive to preserve the cleanliness of their neighbourhood.
Also present was the company's General Manager of Business Development, Elvin Wee; Village Chief Lambert ak Anthony and Penghulu John Jentor.
The programme was part of Trienekens' CSR initiatives developed to uplift and strengthen the communities it serves. The company also actively initiates and participates in programmes that promote cleanliness and environmental awareness, besides fostering a sense of care and responsibility towards the community by its employees.