KUCHING: Trienekens (Sarawak) Sdn Bhd announced that the collection services for certain areas with Wednesday collection in the city will be brought forward to the eve of Hari Raya (Tuesday, 04 June) while areas with Thursday collection shall be carried out according to the normal schedule.
According to Trienekens' Department Manager for Logistics Operations I, Mason Barau, the company's operation teams will be working on double shifts on Hari Raya eve to ensure that the waste from the celebrating zones is cleared in time before the festival.
"Waste volume increases significantly especially on days leading up to Hari Raya and we would like to seek the public's cooperation to pack their waste properly to prevent spillage and to help ease the collection process," said Mason.
The affected areas are: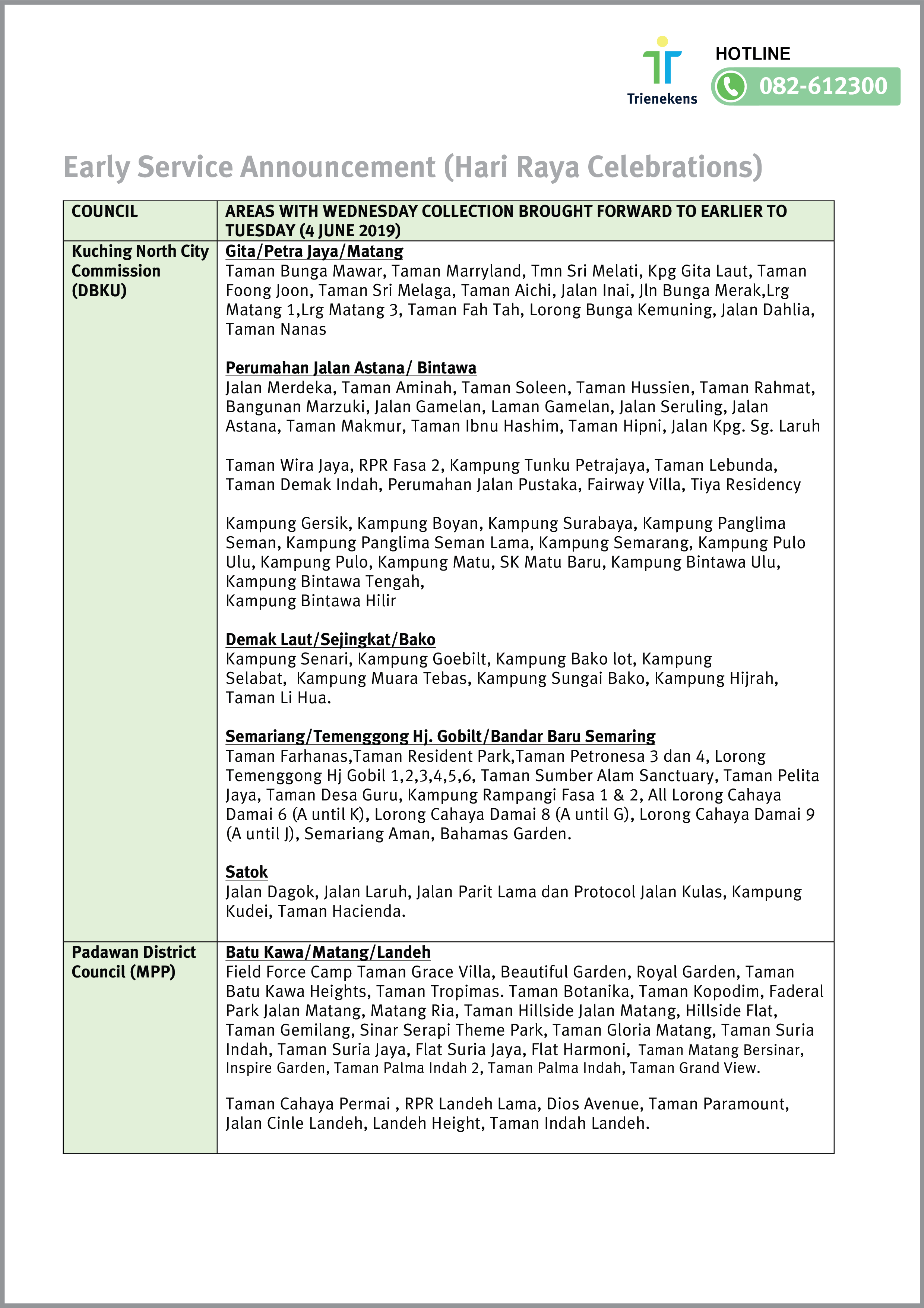 The collection schedule for residential areas other than these locations shall remain as usual. Residents are also reminded to push out their wheel bins earlier to avoid missed collection.
Public are reminded to keep their housing area clean by ensuring additional wastes that cannot fit into wheel bins are tied securely inside garbage bags and placed next to the bins on collection day. To prevent unnecessary amount of rain water or leachate, the bins should be closed at all times while soup or gravy from food waste should be drained out before being discarded.
For more information, the public is advised to call Trienekens' Hotline at 082-612300.
END OF RELEASE
For more information, contact:
Corporate Communications Department
Tel: (082) 610700
www.trienekens.com.my